Whispering Pines I & II Subdivision
Sanpete County

Access: Most of the subdivisions are recreational with limited access during the winter months. During the winter months many of the roads are to muddy or if the ground is frozen the main access is by snowmobiles. Most of the subdivisions have gates with access limited to owners. Driving time is approximately an hour to Mt. Pleasant from Provo and about one hour and forty minutes from Salt Lake city
Water: Sanpete county requires an "onsite" water source to get a building permit except for the subdivisions designated as "Dry Subdivisions". In the dry subdivisions you are not required to have a "water share" or well right but you will have to have a 1000 gallon water storage meeting the counties specifications. Check out the water Regulations!
Power: Personal Generator
Covenants and Restrictions: Most of the subdivisions have covenants and restrictions. They vary from general to very specific and they vary with each subdivision on the amount of enforcement. For Example Whispering Pines III has an Architectural Review committee in place and are very strict as to the quality and type of home can be built. Big Hollow had some very general covenants and restrictions but they were recently declared "null and void" by the courts. In general most have covenants and restrictions but they are not enforced to any degree.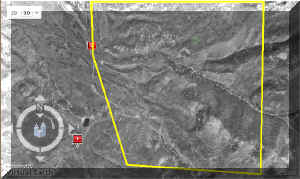 Shopping and Commercial areas:
Fairview has several gas stations, a couple of small restaurants and an atv outlet. It also has a nice museum with a full size Wooly mammoth skeleton, as well as, sculptures, painting and many other items.
| | |
| --- | --- |
| | Whispering Pines I & II Properties |
| | |
| --- | --- |
| | Land Use Ordinance |